Dead by Daylight X Rainbow Six Siege: Upcoming Collaboration Crossover Leaked!
Dead by Daylight X Rainbow Six Siege. Read More…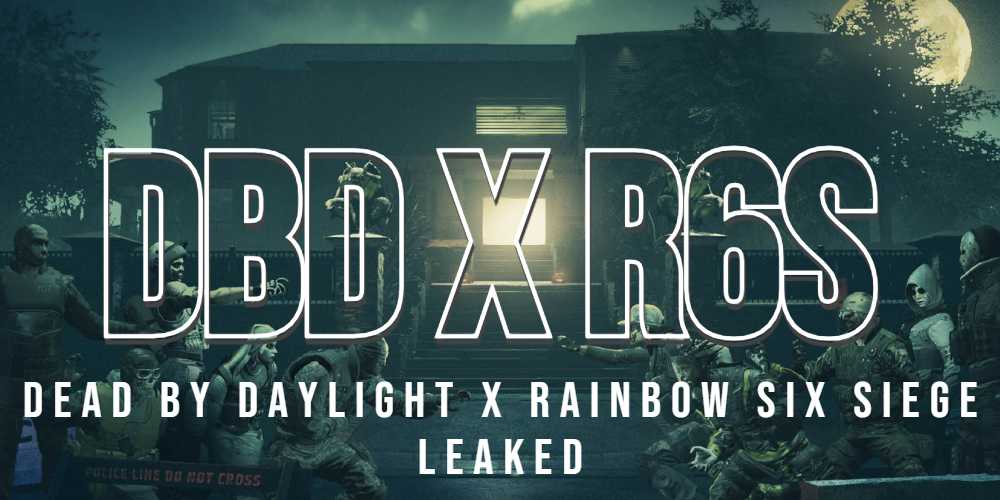 These are big days for Dead by Daylight fans, following the return of Stranger Things with also a rumor about Joyce and Hopper:


Chucky collaboration has been announced and is currently testable in PTB:


New contents coming soon, however, including the winter event and new skins were discovered:


In addition to all this, there will be a collaboration with Rainbow Six Siege, in fact Renato Lyra will get a legendary skin called Tubarão that will also have a new sound design and will be released on November 28, the same day as the release of Chucky's chapter.

The legendary skin will be based on Rainbow Six Siege's new operator, called precisely Tubarão and to be released in November within Ubisoft's game:



For those who do not know what Rainbow Six Siege is:

Tom Clancy's Rainbow Six: Siege (more commonly Rainbow Six: Siege and in some contexts abbreviated to R6S) is a tactical first-person shooter video game focused on eliminating enemies, in this case assailants or defenders, primarily online. It does not feature a story mode but small missions to be played in single player. Online includes five game modes: New Recruit, Quick Match, Ranked, Unranked, and Training Camp (playable in both online and offline modes).

The maps are randomly chosen as are the objectives (hostage, bomb and garrison). Developed by Ubisoft Montreal and published by Ubisoft, the video game was announced on June 9, 2014 at E3. The game uses the Anvil Engine graphics engine and is one of the most played games in the world with about 100 million players.



What do you think about all this?


If there is any news I will let you know, remember to follow leaksbydaylight on socials to stay updated:
DbD Leaks
Supermassive Games x Dead by Daylight: Trailer Revealed! Read More…
Read More »