DEAD BY DAYLIGHT COLLABS WITH UNTIL DAWN & THE QUARRY DEVELOPERS FOR A NEW MULTIPLAYER GAME!
Behaviour Interactive X Supermassive Games! Read More…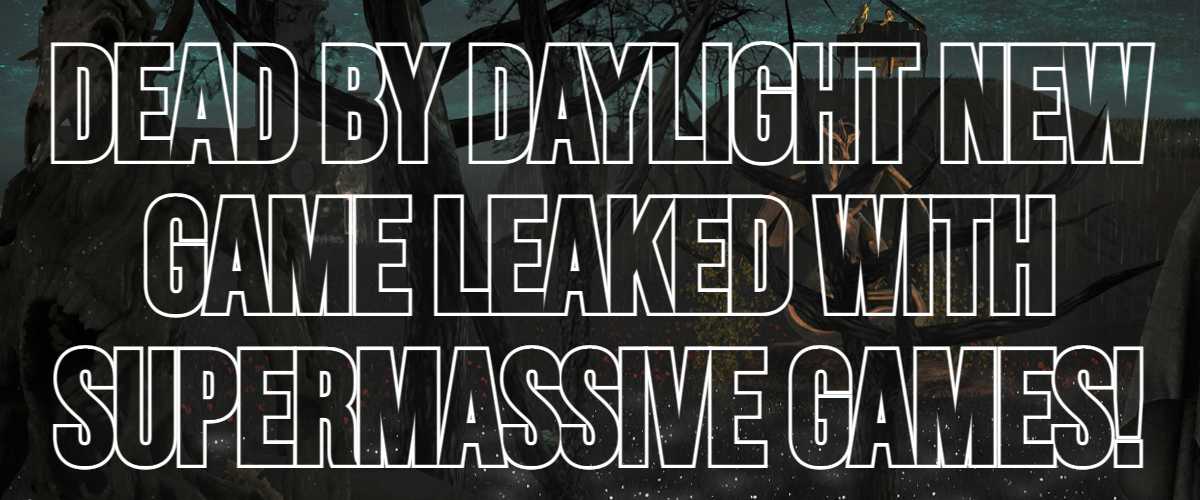 Today there have been many leaks regarding new content coming to Dead by Daylight such as Nicolas Cage, Chapter 28, the Year 8 Roadmap, collaborations with Slikpnot, Iron Maiden, The Evil Within artist, and more:


And information is also emerging about a new project, namely a game in collaboration with the creators of Until Dawn and The Quarry, namely Supermassive Games, this is the image representing the new project in collaboration with Dead by Daylight:
"Our vision is Multiplayer PVE experience Instead of facing against each other, up to 4 players can team up, enter another of the entities realm, and take on a host of deadly enemies that occupy it"


So the game will not be a pvp like Dead by Daylight, but a PVE game where you can join together with your friends to fight enemies managed by an AI.At the moment there is very little information about this project, but it has been known for some time that Supermassive Games was working on a horror game similar to Dead by Daylight, and instead it is even in collaboration with Behaviour Interactive, a kind of spin-off of the game.


Probably more information about this new game will be given soon, in fact, I remind you that Behaviour Interactive will participate in the Summer Game Fest to be held on June 8:


What do you think about all these leaks?
Videogames
Ghostface will have its own videogame! Read More…
Read More »