Dead by Daylight – Scooby-Doo could be the License coming with Chapter 26: Hint in Behaviour Interactive Collaborations Crossover Survey
Chapter 26: Scooby-Doo? Read More…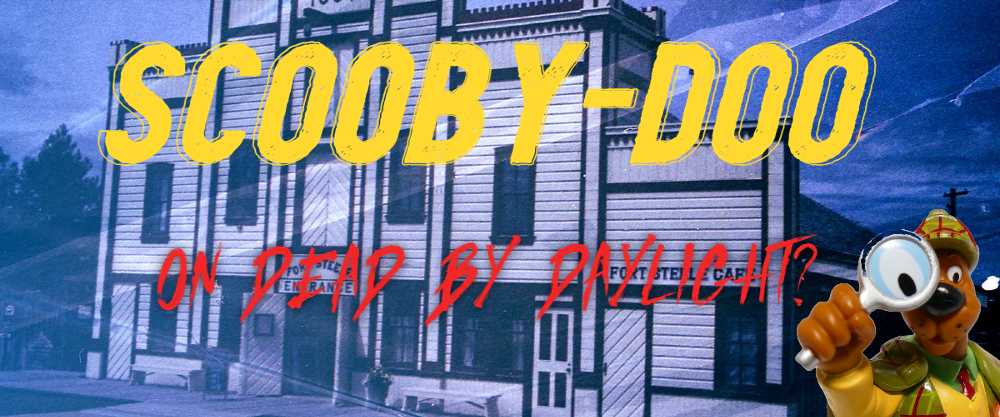 Scooby-Doo or For Honor could actually be the next license coming to Dead by Daylight after Project W by Resident Evil, and the reason is not trivial.

We know that the killer of chapter 26 will be probably a killer called 'The Knight', and that it will be a licensed chapter:


Based on this assumption, people began to speculate on

Scooby-Doo

as in the movie '

Scooby-Doo 2: Monsters Unleashed

' there is a character called '

Black Knight Ghost

', which could actually be the killer of the chapter, with

Shaggy

as a survivor.





This may sound absurd to you,

but

there is one thing that most people probably don't know, or have simply forgotten: a few years ago,

Behaviour

Interactive

polled the community asking fans what

collaboration

they would want in the future, and among the many choices

actually arrived

in

Dead by Daylight

(such as

The Ring, Resident Evil, Attack On Titan

)

, there was also.. yeah, that's right:




Scooby-Doo

.





Since the collaborations that we have had up to now have actually arrived from that list, it might have been time for

Scooby-Doo

.
Movies/TV
Alien
Candyman
Carrie
Friday the 13th
Hellraiser
IT
Ju-On: The Grudge
Kingdom
Lovecraft Country
One Missed Call
Poltergeist
Predator
Prometheus
Rambo
Scooby-Doo
Supernatural
Sweet Home
The Babadook
The Exorcist
The Fly
The Mummy
The Nun
The Ring
The Shining
The Thing
The Walking Dead
Train to Busan


Anime
Ajin: Demi-Human
Attack on Titan
Death Note
Demon Slayer
Fullmetal Alchemist
Hellsing
Jujutsu Kaisen
Koutetsujou no Kabaneri
Parasyte
PSYCHO-PASS
Tokyo Ghoul


Video Games
Alan Wake
BioShock
Castlevania
Control
Dead Space
Devil May Cry
Doom
Final Fantasy
Five Nights at Freddy's
Half-Life
Metal Gear Solid
Persona
Portal
Resident Evil
The Evil Within
The Last of Us
Tomb Raider
Until Dawn


Comics
Basketful of Heads
Gideon Falls
Hellblazer
Hellboy
Spawn The Wake



But there are also those who think that will be another collaboration with For Honor, as the first was for many excessively disappointing:


And also because with Project W they will create an important precedent, that is a collaboration made twice with the same license and then it could happen again, in this case with For Honor.


What seems to you the most plausible option and which would you like the most?

All Upcoming Contents revealed after the Chucky Chapter! Read More…
Read More »